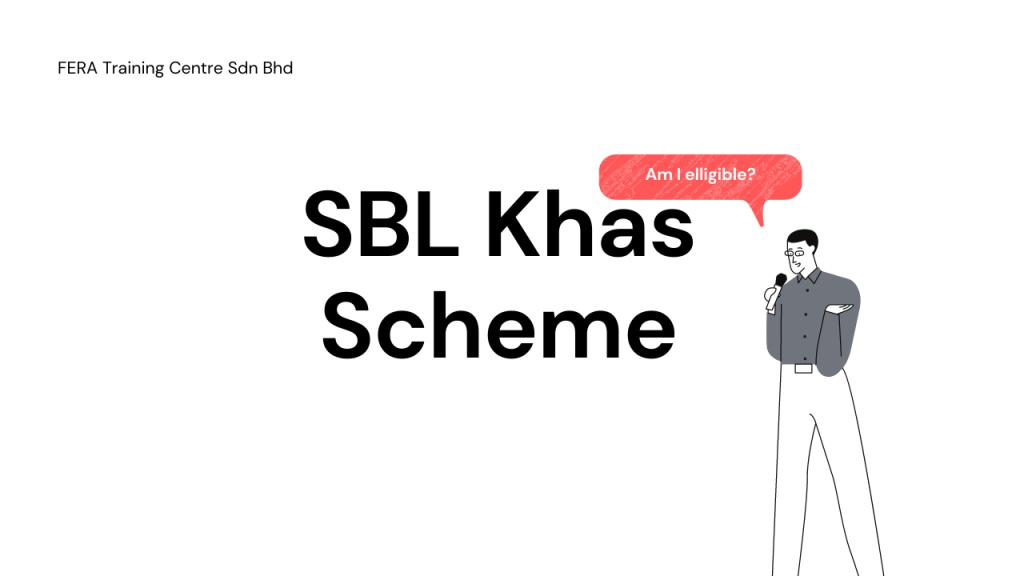 What is SBL Khas Scheme
SBL KHAS is one of the schemes introduced by HRDF to assist our registered employers especially those with cash flow problems to train and upskill their employees in line with their operational and business
requirements.
Skim Bantuan Latihan-Khas (SBL-Khas) is one of the major schemes under HRDF. Financial assistance in the form of training, grants may be considered for all types of training programmes tailored to the needs of registered employers.
HRDF provides this specialised training grants scheme as an incentive for employers to retrain and upgrade their employees' skills that are applicable to their business needs.
HRDF will pay the course fee (subjected to a 4% service fee) directly to the training providers by deducting the amount from the account of the employers' levy and paying the other allowances to the employer. The entire amount claimable is subject to the approval of each individual grant application.
Training Methodology
1. In House
Own premise, hotel OR external training place
Min: 2 pax and Max : 35 – 40 pax
2. Public
Local / Overseas
Min : 1 pax and Max : 9 pax
*Claimable Cost
• Course fees
• Meal allowance
• Daily allowance
• Consumable Training Materials
• Hotel Rental Package OR Training Facilities Rental
• Airfare Ticket OR Transportation
*For other expenses please refer to the Allowable Cost Matrix
Minimum Training Duration
4 hours OR 1/2 days
Submission via eTRiS under Skim Bantuan Latihan (SBL-Khas) must be submitted by employers BEFORE the training commences.
How to Apply
Application
Online application through eTRIS system
Documents required :
• Invoice / Quotation
• Training Schedule / Course Content
• Trainer's Profile
Approval
Claim
Documents required :
• Itinerary (airfare) – if any
• Receipt & Invoice (transportation) – if any
FERA provides HRDF SBL Khas Claimable Fire Safety Courses, contact us now, [email protected]
Quickly view our training programs HERE!